Case Study: Positioning
Leading Adult Skin Care Line – Growth Platforms and Positioning
OBJECTIVE: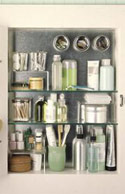 Develop positioning for new sub-line of adult skin care products; develop accompanying growth platforms for generation 2 & 3, and next 3 year product pipeline; develop names and potential claims for product ideas.
RESULTS:
Marketplace Overview and Trend Exploratory
R&D Deep Dive and Claims Review
Positioning approaches for existing technology
Lightning Strike® brainstorm with 5 positioning approaches for short-term new technology
Lightning Strike® brainstorm to deliver 20 new long-term product ideas
Top two product ideas in market today
Case Study: CRM and Online Strategy
Leading Hip Replacement CRM Program
OBJECTIVE: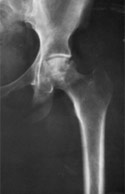 Brainstorm and develop breakthrough customer relationship and compliance strategies for world's leading joint replacement company (programs for both patients/prospective patients and surgeons).
RESULTS:
Comprehensive competitive SWOT and situation analysis
Brainstormed new and compelling programs
Recommended programs and implementation plan
Prepared budget and strategic/creative briefs for programs
Recommended evaluation criteria and test plan
Worked with partner agencies to kick off development of programs
Case Study: New Product Pipeline
Leading Seasonings & Gravy Brands – Growth Platforms and Products
OBJECTIVE: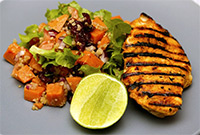 Develop growth platforms and product ideas for convenience-oriented family chefs.
RESULTS:
Marketplace Overview and Trend Exploratory
Qualitative groups to generate platforms
Facilitated successful Lightning Strike® brainstorm generating multiple product ideas in gravy, sauces, spice, and dry mix categories
Concept copy and artwork direction for quantitative testing
Case Study: OTC Switch
Allergy remedy – OTC Switch Coordination
OBJECTIVE: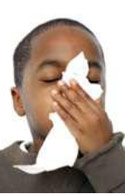 Assist with key initiatives required to build successful retail and consumer interest in product.
RESULTS:
5 major breakthrough retail approaches – 2 executed
Consumer insight hypotheses and brainstorming for copy strategy
Generation 2 Packaging initiatives
Case Study: Positioning, Product Name & Branding
New to the World Kitchen Appliance – Brand and Product Name, Positioning
OBJECTIVE:

Develop consumer and trade positioning, brand, and product concept for new-to-the-world kitchen appliance.
RESULTS:
Developed market research plan and budget
Managed RFP process for research supplier and coordinated qualitative and quantitative research
Developed positioning platforms and product concepts for testing
Uncovered winning consumer product concept and product name
Managed development of retail positioning and selling story and sold in to trade
Managed development of consumer/user interface and initial consumer communications
Developed formal business plan with 5 year P&Ls and assisted in capital raise
Developed beta test and roll-out plan
Copyright © The Luminations Group